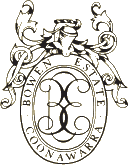 COONAWARRA
The growing season leading into vintage 2018 saw good rain events but a few late frosts reduced the yield over a small area of our vineyard. However, this was compensated by a very healthy fruit set across the balance of our vineyard. January onwards we experienced great weather conditions through to picking. Ideal day time temperatures for ripening, and slightly warmer than normal nights, with only one period of refreshing rain. A warm first week of March with day time temperatures up to 33C hastened ripening especially for the early ripening variety Shiraz blocks. All the portents and excitement of the excellent quality of the 2018 grapes and wine.
Wine:
Lively aromas leap out of the glass. Fresh bright grape and pear fruit flavours are delicately balanced with fine French oak characteristics bestowing both fruit flavours and texture from its small oak fermentation. The acidity structure ensures that the palate is pleasingly lively, but is balanced by the complex texture from the time the wine spent on yeast lees. This wine is an excellent example of a modern day Australian Chardonnay. Ideal drinking as it is, or paired with seafood and Asian dishes.
Drink:
Drink now or over the next 2 years.
Food:
Salads, seafood, light curries and Asian meals.
Download tasting notes.
---
The 2017 growing season got off to a great start with a good bud burst followed by healthy flowering, fruit set and the anticipation of promising yields. Vintage conditions could be described as 'trying'' with intermittent bursts of rain from verasion on. The open canopies of our arch cane pruned vines helped to deter disease. Ripening was slow and picking around the weather conditions was one of the keys to the 2017 vintage.
Wine:
Deep purple red hues shine through in the glass and the typical spicy Shiraz fruit characters lift to the nose. The palate is generous and well rounded with soft integrated tannins. Generous Shiraz fruit structure and the integration of the American Oak influence complete this enticing wine from 2017. A wine ripe for drinking now and into the future. A perfect marriage with cheese and pasta dishes.
Drink:
Over the next 5-7 years.
Food:
Casseroles, tagines, white meat and soft cheeses.
Download tasting notes.
Wine:
The vibrant and abundant Cabernet Sauvignon aromas lift from the glass. The wine has a good traditional Cabernet Sauvignon structure and mouth feel on the palate showing many layers and definition. Cool climate fruit characters balance the grape and French oak tannins, adding extra complexity to the wine. Slow cooked, beautifully seasoned meats will complement this wine.
Drink:
Over the next 5-7 years.
Food:
Red meat, pasta dishes, blue and vintage cheeses.
Download tasting notes.