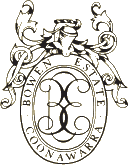 COONAWARRA
The 2017 growing season got off to a great start with a good bud burst followed by healthy flowering and fruit set, with promising yields. Vintage conditions could be described as trying with intermittent rain bursts from verasion on. The open canopies of our arch cane pruned vines helped to deter disease. Ripening was slow and picking around the weather conditions was one of the keys to the 2017 vintage.
Wine:
This wine looked very promising from the moment it finished fermenting and showed very fragrant apple and pear characters from the beginning. One of the most alluring properties of this wine is the fine crisp acid balance, again evident from day one. Barrel fermentation in new French oak barriques has lengthened the palate to enhance the fruit characters and ensures the wine is enthralling from beginning to end.
Drink:
Drink now or over the next 2 years.
Food:
Salads, seafood, light curries and Asian meals.
Download tasting notes.
---
The 2016 growing season was very dry, with below average winter rains. A warm October advanced the season through to harvest by two weeks. Good flower set in November resulted in slightly above average yields and the mild days and cool nights in February and March extended the ripening period producing well balanced fruit across all varieties. Despite the early season the fruit developed full palate depth, lovely tannins, complex fruit characters and excellent colour. Another very good vintage from Bowen Estate.
Wine:
A lovely dark purple density of colour alludes to the depth of flavour of this wine. The fabulous vintage conditions amplified the rich plum fruit characters which our Shiraz vines produce. As ever with strong Coonawarra vintages the layers of flavour on the palate are endless. Fine tannins are melded with great Shiraz fruit characters giving palate depth and balance. A wine to drink now and into the future.
Drink:
Over the next 5-7 years.
Food:
Casseroles, tagines, white meat and soft cheeses.
Download tasting notes.
Wine:
The vibrant and abundant Cabernet Sauvignon aromas lift from the glass. The wine has a good traditional Cabernet Sauvignon structure and mouth feel on the palate showing many layers and definition. Cool climate fruit characters balance the grape and French oak tannins, adding extra complexity to the wine. Slow cooked, beautifully seasoned meats will complement this wine.
Drink:
Over the next 5-7 years.
Food:
Red meat, pasta dishes, blue and vintage cheeses.
Download tasting notes.