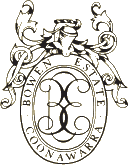 COONAWARRA
Conditions leading into the 2022 vintage where highly favourable. Good winter rains in line with our long term average placed the vines in healthy conditions leading into the summer months. Flowering towards the end of spring was quick, which is a good sign for balanced fruit production. Conditions for summer saw a slighter warmer January followed by normal weather patterns for the rest of the ripening period. Picking times where in line with long term average. Ripeness was easily achieved and the grapes were picked on 23rd March 2022. The wines produced have good bright acidity levels with optimum flavour.
Wine:
Lovely pale straw yellow in colour. This is a wine that shows all the hall marks of modern Coonawarra Chardonnay. Fresh pear, peach flavours are evident on the nose and palate, giving a freshness and clean, good mouth feel. The subtle use of French oak, including maturation time on yeast lees, balances the fruit flavour and aids to the complexity of this wine. A great wine to enjoy with Southern Rock lobster or your choice of seafood.
Drink:
Over the next couple of years.
Food:
Salads, seafood, light curries and Asian meals.
Download tasting notes.
The growing season for 2021 started with very mild conditions during spring followed by dry a summer. This resulted in small berries with thick skins. The mild stable conditions continued through the ripening period resulted in an extended vintage. Optimal flavour development occurred slowly, with a hallmark of the vintage being fresh acidity well balanced with good fruit and tannin profiles.
Wine:
The palate is opulent in the darker fruit range with a touch of particularly attractive black olive. Depth and interest to the palate are aided by mulberry fruit characters which enhance and liven the palate. After 18 months maturation in French oak barriques, the classic cedary/oak flavours are balanced with terra rossa earthiness and add to the fine mid weight Coonawarra tannin structure. This tannin structure is a hallmark of our wines, ensuring the wine is imminently attractive whilst it is young, but has the pedigree to last the years in the cellar.
Drink:
Over the next 5 – 7 years.
Food:
Red meat, pasta dishes, blue and vintage cheeses.
Download tasting notes.
Wine:
Freshness of fruit is abundant on the palate filling your mouth with our classic coonawarra palate weight which leaves you wanting more. This is an excellent example Coonawarra Shiraz - it is a medium bodied wine, abundant plummy fruit characters and balanced by fresh Shiraz spicy fruit. The wine spent 18 months in American oak barriques. The use of American oak enhances the mouth feel and supports the fine tannin structure adding length to the palate. This is a wine that will equally suit drinking with a meal or enjoy it by itself.
Drink:
Now and with good cellar conditions up to 2030.
Food:
Casseroles, tagines, white meat and soft cheeses.
Download tasting notes.