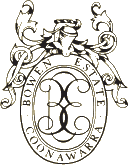 COONAWARRA
The growing season for 2021 started with very mild conditions during spring followed by dry a summer. This resulted in small berries with thick skins. The mild stable conditions continued through the ripening period resulted in an extended vintage. Optimal flavour development occurred slowly, with a hallmark of the vintage being fresh acidity well balanced with good fruit and tannin profiles.
Wine:
The evolution of our vineyard practices, including the elimination of weedicides, have seen continual benefits in our wines. This wine is a reflection of our practices with natural acid balance achieved in the fruit, becoming more evident for the last 5 vintages. The wine is further enhanced by barrel fermentation and oak maturation. Oak characters are evident not only on the nose but also gives weight to the palate. The lovely lemon acidity balances and highlights the fresh ripe peach flavours. A great wine to enjoy with oysters.
Drink:
Over the next couple of years.
Food:
Salads, seafood, light curries and Asian meals.
Download tasting notes.
We hope that the year 2020 may never be eclipsed. The many issues faced by all around Australia and the world; covid, fires and drought tested us all. Thankfully here in Coonawarra we felt extremely blessed and fortunate as we were very isolated from these outside pressures. We did experience lower than average yields, which meant during vintage we barely raised a sweat and it was lovely as we were home schooling the children and so they were involved with our harvest. The weather during vintage was glorious with moderate to warm days and ripeness was attained with relative ease. During flowering there were a couple of extremely hot and windy days which hindered fruit set. This was the cause of our lower yields.
Wine:
Aromatically a very pretty wine with cassis and raspberry characters intertwined. This paves the way for the elegant, medium bodied wine to shine. Our ageing of the wine in French oak barriques for 18 months harnessed the inherent fine tannin structure of Coonawarra Cabernet Sauvignon. This vintage is a wine of elegance and is immediately enjoyable now but will evolve with age.
Drink:
Now and with good cellar conditions up to 2030.
Food:
Red meat, pasta dishes, blue and vintage cheeses.
Download tasting notes.
Wine:
2020 is a year of elegance and freshness. The glorious weather during the vérasion period ensured ripeness was obtained easily contributing to the overall balance in this wine. Bright fresh characters leap out of the glass and are moderated by the subtle oak flavour. The palate is elegant in structure and exhibits lovely depth of traditional Shiraz plummy fruit characters, culminating to the length and roundness of the mouthfeel.
Drink:
Now and with good cellar conditions up to 2030.
Food:
Casseroles, tagines, white meat and soft cheeses.
Download tasting notes.